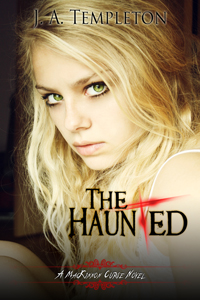 After being left with such a cliff hanger from The Deepest cut I absolutely could not wait to download and read the second in the series. I will say that I am tricky to please when it comes to sequels of any sorts including books as I often find the second of third books leave me feeling a little flat but not this one. My review is going to join the other 98% of people who have read this book and not just liked it but LOVED it!!
Firstly (and I know you shouldn't judge a book by its cover) but how beautiful is the girl on the front of these books?? in my opinion she is very pretty. This is not what I imagined Riley to look like but instead maybe Laria?
Laria is back and she means business!! The Deepest cut was pretty creepy but this has been taken to a whole new level of spook. I love how intense every single page is in this book and how poor Riley cant just catch a break from all of this ghostly goings on.
I love that even though she is so involved in the ghost world Riley still has her own teenage drama to deal with as well which I think makes her much more relatable and it is easy to empathise with her character.
At first I was unsure on the introduction of Kade however I like where the plot has taken their romance but still nothing has been easy for our Riley. I adore the relationship between Riley and Shane and it makes me wish I had that with my brothers.
I think these books so far have been scary, exciting and beautiful all at the same time which I don't think happens very often.
If I wasn't sold on book one then I am 100% in now I would recommend starting these books they are not only brilliant but creative and fresh.
Thanks again Miss Templeton for writing