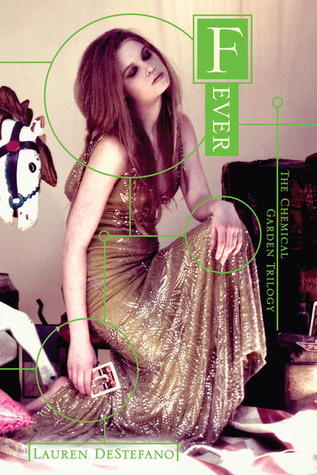 Running away brings Rhine and Gabriel right into a trap, in the form of a twisted carnival whose ring mistress keeps watch over a menagerie of girls. Just as Rhine uncovers what plans await her, her fortune turns again. With Gabriel at her side, Rhine travels through an environment as grim as the one she left a year ago - surroundings that mirror her own feelings of fear and hopelessness.
The two are determined to get to Manhattan, to relative safety with Rhine's twin brother, Rowan. But the road there is long and perilous - and in a world where young women only live to age twenty and young men die at twenty-five, time is precious. Worse still, they can't seem to elude Rhine's father-in-law, Vaughn, who is determined to bring Rhine back to the mansion...by any means necessary.
In the sequel to Lauren DeStefano's harrowing
Wither
, Rhine must decide if freedom is worth the price - now that she has more to lose than ever.
Poor Rhine has no luck. Her and Gabriel manage to escape but end up dancing for strangers and full of the flu. The poor things have to go through hell just to find a place to survive and then they end up at the circus. There is no instant love between the two although they do clearly care for one another. This is refreshing when you think of how often we are asked to accept that characters are madly in love after a single meeting.
I think Rhine and Gabriel are really sweet together. I like how gentle and caring he is because it compliments Rhines confident personality. They look after one another as much as they can which is sweet and Gabriel tries to comprehend why Rhine wanted to escape so badly.
Maddie was introduced to us at the circus. She is bright for her age but doesn't speak. She is well behaved and clings to Gabriel always. I liked her as a character and she was adorable to read about and even though she was an extra person to worry about for Rhine and Gabe they took it all in their stride.
Fever gives us more questions than it does answers but I think that is fine as long as they are answered in the next book. I still don't enjoy the sciencey stuff but that is neither here nor there.
I like the writing style for both of the books so far and I have found the series easy to read. I am hoping for a happy ending but the way things are going it wouldn't be very believable.
To be honest I just dont know where I am with this series at the moment but I think I am enjoying it