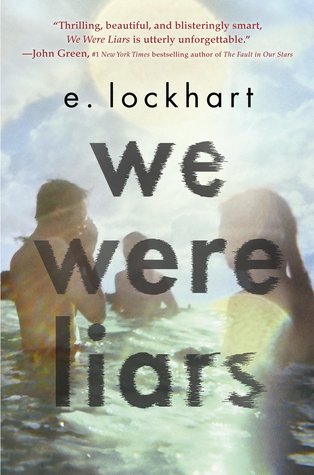 A beautiful and distinguished family.
A private island.
A brilliant, damaged girl; a passionate, political boy.
A group of four friends—the Liars—whose friendship turns destructive.
A revolution. An accident. A secret.
Lies upon lies.
True love.
The truth.
We Were Liars
is a modern, sophisticated suspense novel from National Book Award finalist and Printz Award honoree E. Lockhart.
Read it.
And if anyone asks you ho
w it ends, just LIE
First off there was a map and it was a nice map. I like maps and I thought it was interesting in such a small book but it does really help me to get my bearings.
It was a nice sized book for a quick read.
I loved that in such a short space of time I went from laughing to crying. It was an emotional journey. I don't usually enjoy a mystery book but this one was different somehow.
I won't say anything about the plot because anything I do say will ruin the mystery for others but I will say that it ends beautifully. All wrapped up with a little bow on it.
My one problem and I know it was a problem for a lot of other people as well, The Title just doesn't work for me. I get why they are called the Liars and that its a name for that group of them but it could be something far more dramatic.
Its tricky to review a book without saying anything so I will leave it at that and just let you know that I really really liked it